Ridiculously Outrageous Fitness Trends
Have you changed your fitness routine lately? Are you wanting something more out of your fitness regime to test (or cross) those boundaries of traditional exercise? Something a bit ridiculous and outrageous?!
Take what you know about fitness and throw it all out the window. There are new fitness trends in town and they are taking people out of their comfort zones. Fitness doesn't have to be repetitive and boring; it can now be quirky and crazy. I have explored the most ridiculously outrageous fitness trends. Try if you dare!!
Prancercise - A Fitness Revolution! 
As described on the official website, Prancercise is "a springy, rhythmic way of moving forward, similar to a horse's gait." Sounds like horseplay, right? Well let Joanna Rohrback, director of Prancercise, show you how it's done in a video series that takes you from trotting to galloping in no time. And when you thought, hold your horses how can this get any better?? You can progress to the "Prancercise Box." I think it has to be seen to be believed!
Laughing Yoga
With its beginnings tracing back to the 90's in India, laughing yoga has since grown to be practiced in 110 countries worldwide. Even though yoga is in the name, it is not physical yoga as we know it. It is more about silly movements, eye contact and of course good old fashioned belly laughing. The concept is that if you start to laugh your body won't know the difference between fake or real laughter and therefore you receive the (scientifically found) health benefits much the same. I'm laughing right now watching a class on you tube – it is actually quite contagious. If faking it until you make it is your thing, then ROFL your way down to your closest Laughing Yoga club!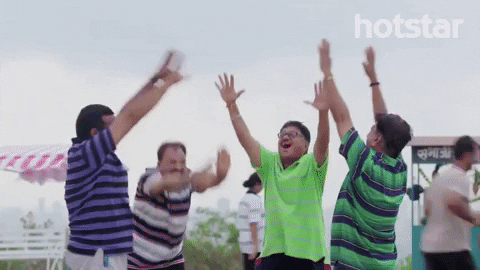 Got Tight, achy muscles?
Download the Instant Relief Foam Roller Program for free
Jumping Fitness
Jumping fitness is exactly as the name suggests – jumping! The classes are performed on a specifically designed trampoline and also include aerobic steps, sprints and even an upper body aspect. The music is upbeat, the pace is high intensity and you will leave feeling like your 10 year old self playing on the backyard trampoline but so SO much more exhausted.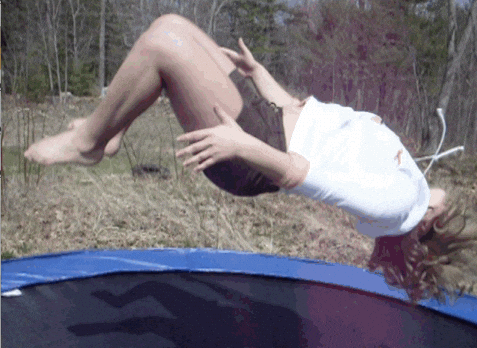 Carmen Electra Aerobic Striptease
If you really want to get out of your comfort zone, then how about something a bit more risqué! Carmen Electra Aerobic Striptease will make you feel sexy and look great aiming her work out at the hips, thighs, butt and abs. It is not only a seriously good workout, but also a little something to bring back to the bedroom.  And all in the comfort of your own lounge room. Thank you Carmen!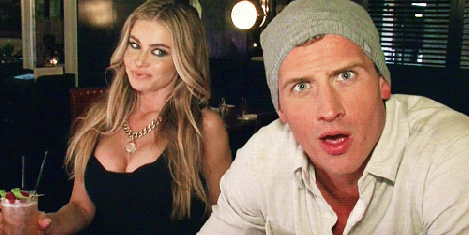 Now there's no excuse to avoid exercise with these ridiculously outrageous fitness trends to keep things interesting. I'd love to hear your experiences if you dare try!
Got Tight, achy muscles?
Download the Instant Relief Foam Roller Program for free